I feel slightly embarrassed to ask this, but I'm trying to code a body-signature block separator that, in Word, looks like this: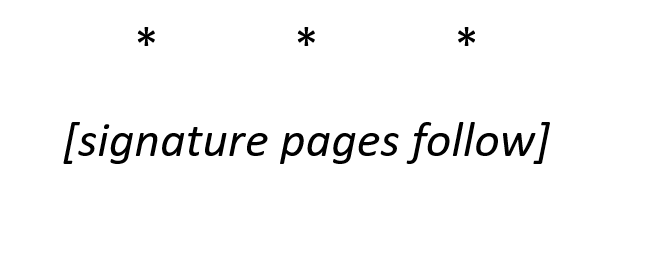 The first problem is that Clausebase interprets the first asterisk as a bullet. I can't see a way around this, other than to use a hyphen or some other character before it, which I don't want to do.
Also, if I leave 3, 4, or 5 spaces between the asterisks, it's no different than if I use 2. The rest seem to be ignored. Should I be using tabs somehow between the asterisks?
Finally, I cannot get a square bracket to render as a character.
Is everyone mpressed with how I've achieved a zero success rate with this trivial clause?
My syntax right now:
*     *    *
%%
`[signature pages follow]`