My first attempt at creating a repeating table and I'm sorry to say, it's not going too well.
I thought I'd try a simple "appointment of officers" clause (#1112415), which would be a clause for a board consent. The clause will contain a table, with the name of the officer and his/her title. Following this help page, I set up the table as below:

As instructed, I then went into the Advanced table and selected the "officer name" as the repeating clause:

The officer-name datafield is of the "repeated list" type; officer-title is just text. (Originally I had set up the officer-title datafield to also be repeating, but I believe that is wrong, i.e., that there can only be one repeating datafield in the row.)

I'm not sure what I am doing wrong here, but when I go to focus mode, I can put in two officer names, but it's duplicating the entire clause and it's also not giving me the opportunity to put a title in for either.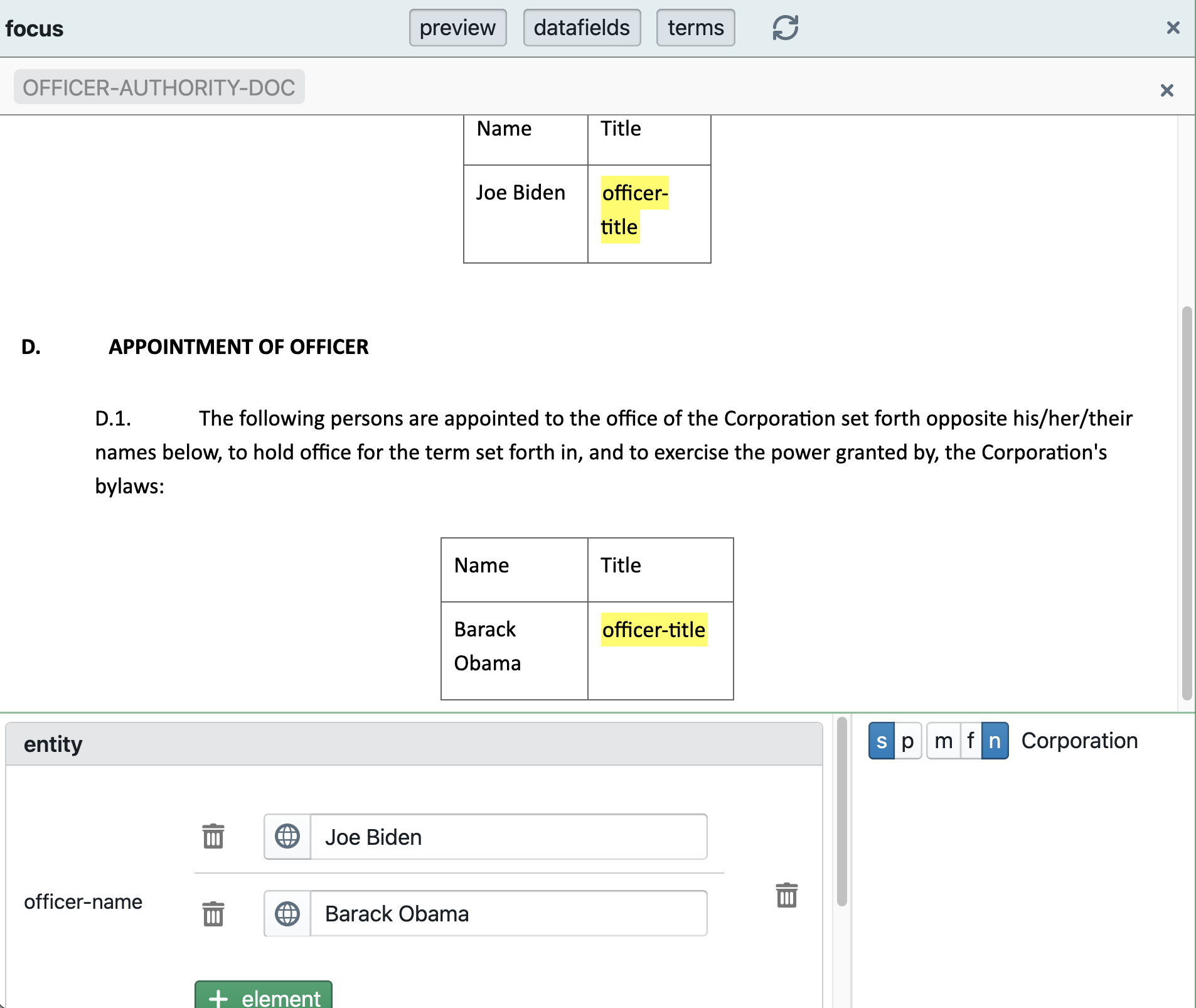 This is one subject about which Clausebase's usually detailed and helpful help pages are not quite as helpful as usual.