Feeling very confused about this one.
I have a parent clause with the following Enabled? setting:


I am using a Number-Type datafield with presets 1-4 to adapt the text of my clauses: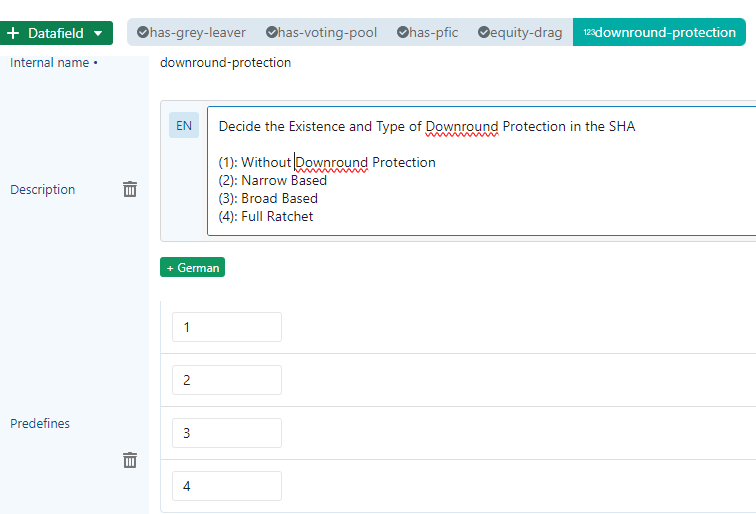 In the Q&A, users can select from the Numbers 1-4, no free answers allowed, with labels to hide the fact that they are selecting a number. The answer is mandatory and pre-set to 1. So the export should always include a filled value for this datafield which must be 1, 2, 3 or 4.
My idea is that if a user selects 2, 3, or 4, the parent clause is Enabled.
Here is where things get weird: this works perfectly in the C9 Online Preview AND if I export the Binder as a single document - but selecting "Export as separate subdocuments" ignores the Enabled?-Setting.
I have built similar functionality with variable clauses based on numbers before, and triple-checked my other clauses. Here, selecting "Export as separate subdocuments" does not break Enabled? functionality. I am not abled to reproduce this error with the other clause that is enabled by a different number-datafield.
Any clue what I might be missing?
Thanks!
Best
Kai